"Tender Memories And Tears Of Happiness": Grandma Put On Her Wedding Dress On The Day Of The 70th Wedding Anniversary!
March 8, 2023
216

3 minutes read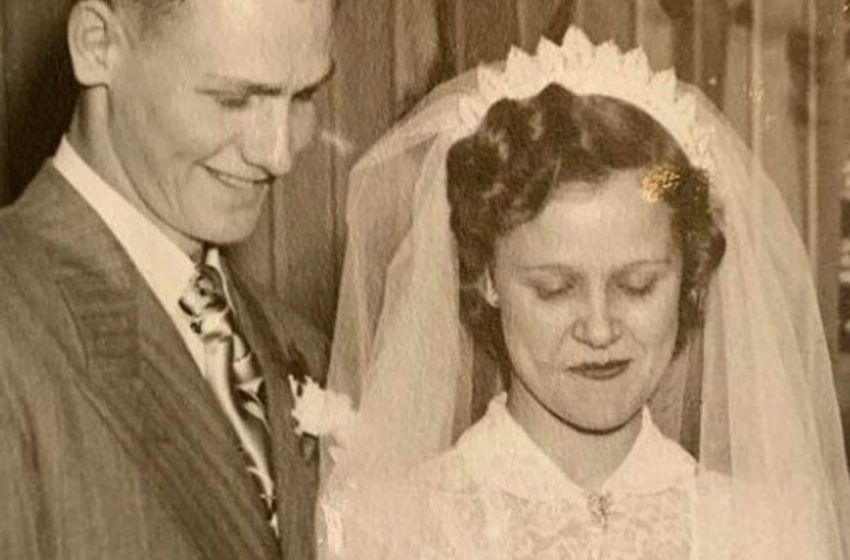 A wedding anniversary is a special day for a couple. The couple look back decades and each year remember the day they decided to share their lives together.
Nancy Lubbersie is 87 years old. She lives in South Dakota, her husband Melvin is 91. They fell in love immediately, married in 1952 and have been inseparable ever since.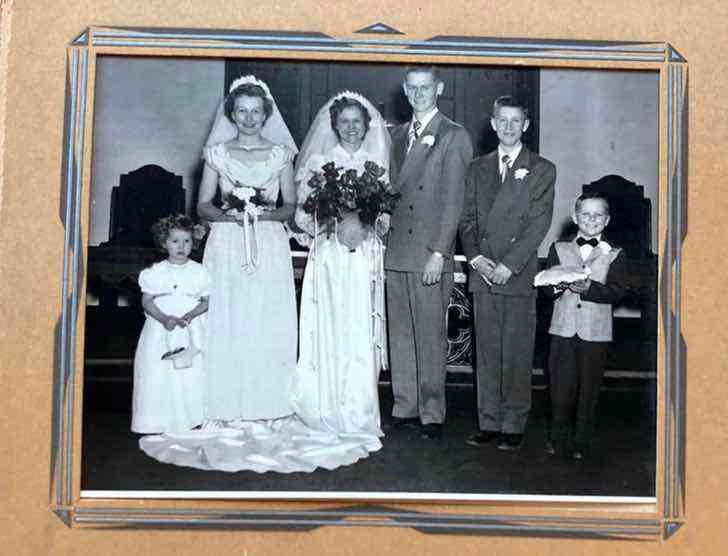 Unfortunately, after the wedding, they never had the opportunity to go on a honeymoon. This was because Melvin was drafted into the army and fought in the Korean War for eight months.
And now – 70 years later, the spouses had the opportunity to celebrate their wedding anniversary in a really special way. Their granddaughter Anna, being a wedding photographer, offered her grandparents to do a wedding photo shoot, which they could not do the day of their wedding. The couple were very happy with this opportunity. Melvin put on his military uniform, and Nancy put on her wedding dress, which she carefully kept.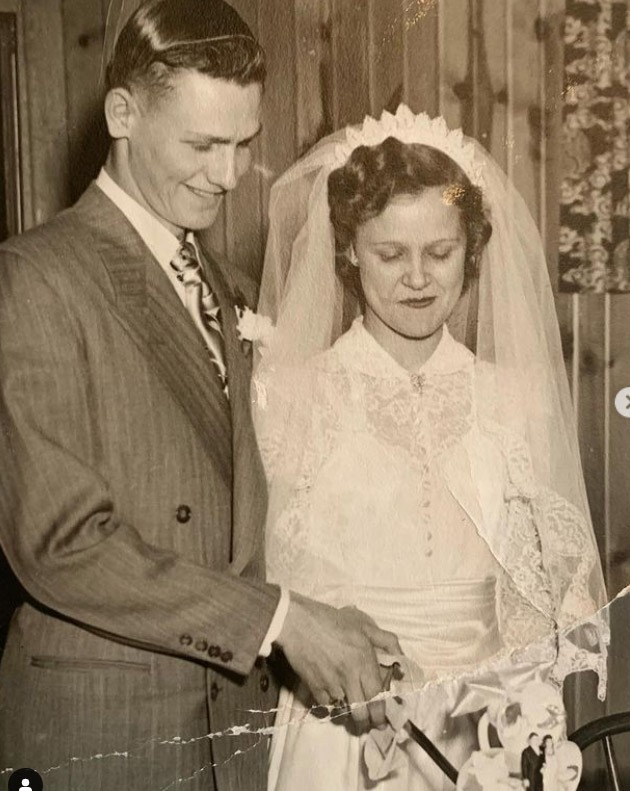 They both enjoyed the photo session. The photo session was held in the garden of their house. They seem to have forgotten for a moment about their age, about the years that are already behind them.
They were really happy, and looked at each other with the same tenderness as then. As you can see from the photos, they both really enjoyed the shooting, they smiled all the time and looked at each other with the same tenderness as then.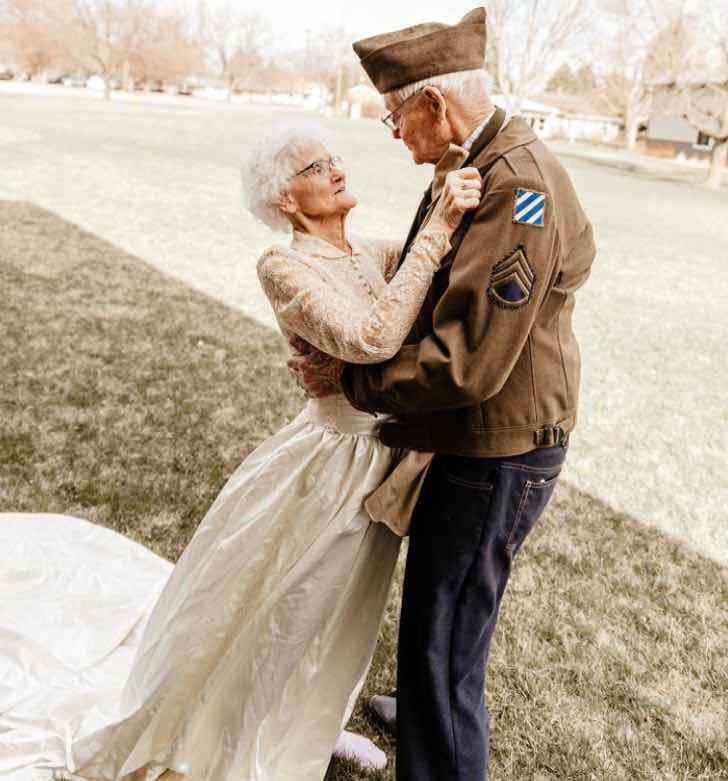 The wedding dress was in excellent condition and the woman looked stunning in it. Nancy admitted that she kept her wedding dress very carefully. Every time she took it in her hands, she remembered the wedding day and those tender emotions.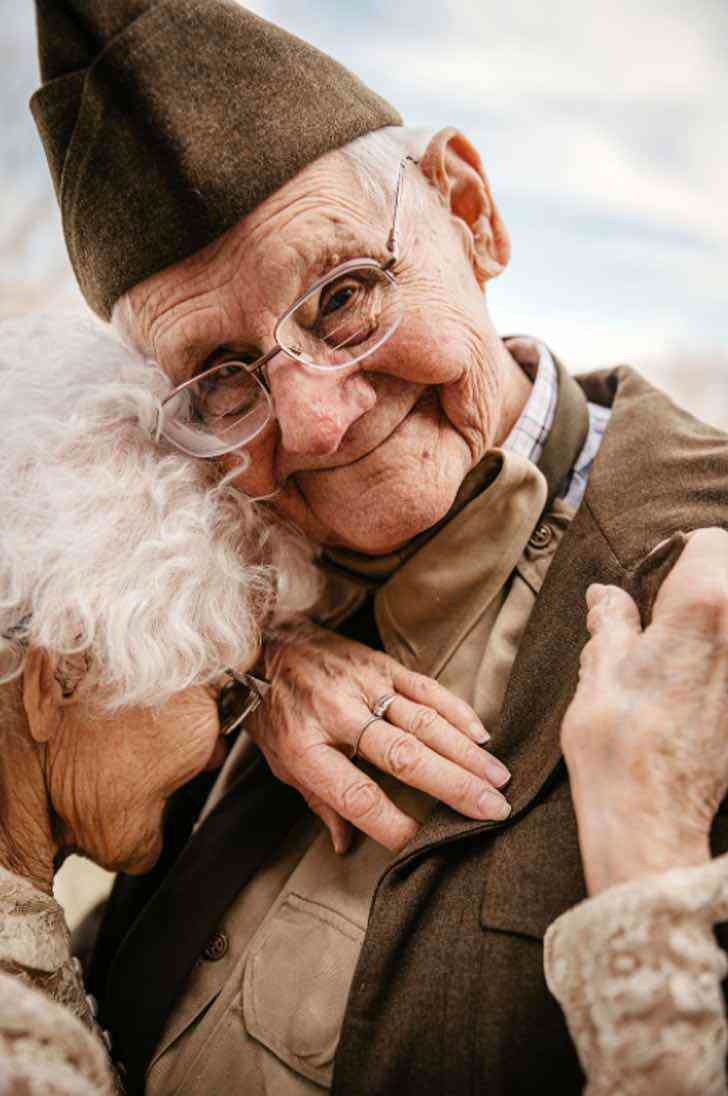 Melvin also appreciated the importance of the photo shoot. Years flashed before his eyes when he saw his wife in a wedding dress.
Now the happy spouses have a large family, consisting of children, grandchildren and great-grandchildren. They admitted that the main secret of their relationship was mutual respect.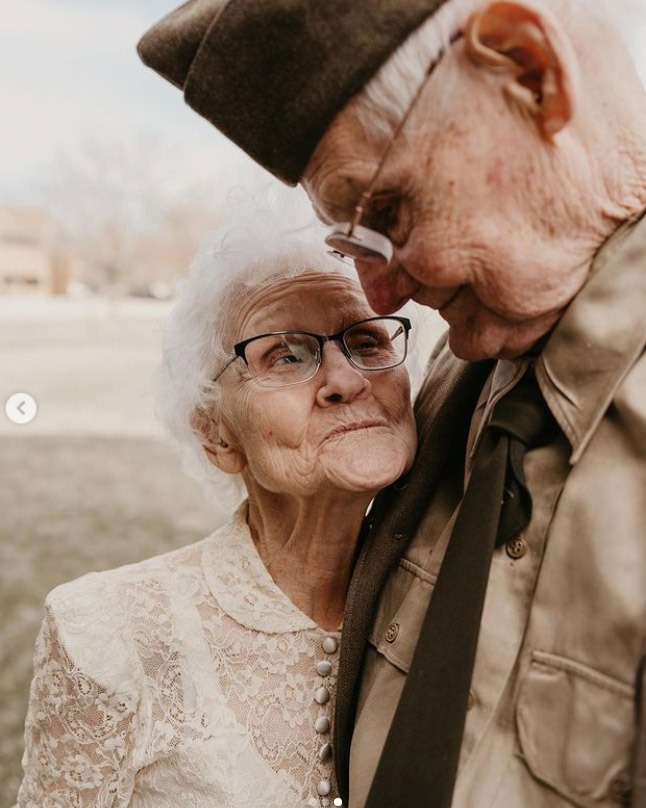 They are a happy couple, aren't they. Would you like to celebrate this day of your life in this way?